Brand Vision, Mission and Value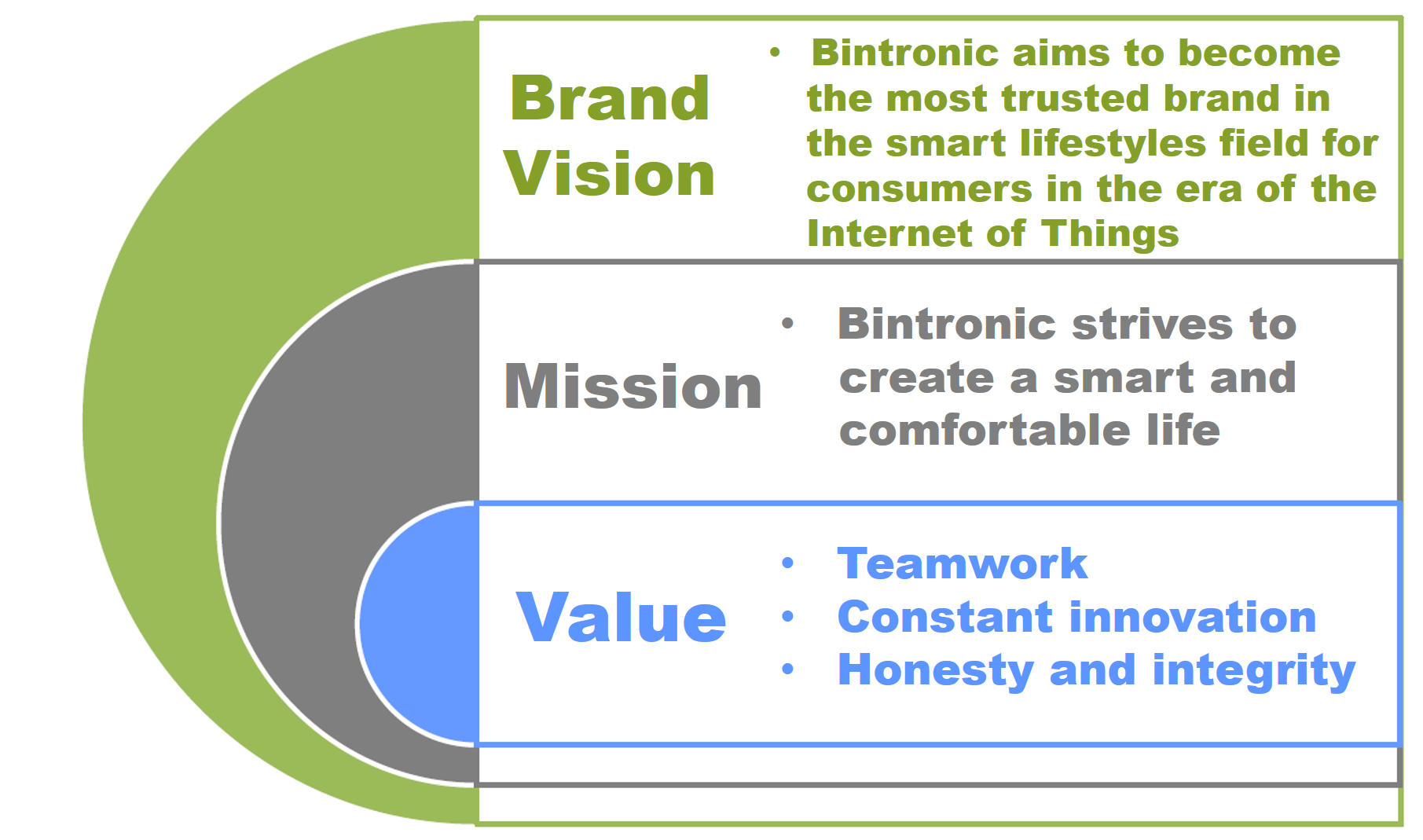 Since its establishment, Bintronic has placed great value on teamwork, honesty, integrity, and constant innovation. These qualities have become a cornerstone of the corporate culture and the company's sustainable development.
Constant innovation builds on our team members' enthusiasm and professionalism. It is also a symbol of Bintronic's commitment to innovating products that help our customers live smart and comfortable lifestyles.
It is hard to accomplish much alone, but through teamwork, we can do anything.
As for honesty and integrity, the company expects that every employee to be honest, comply with the company's rules and social norms, and make sure they are true to their word.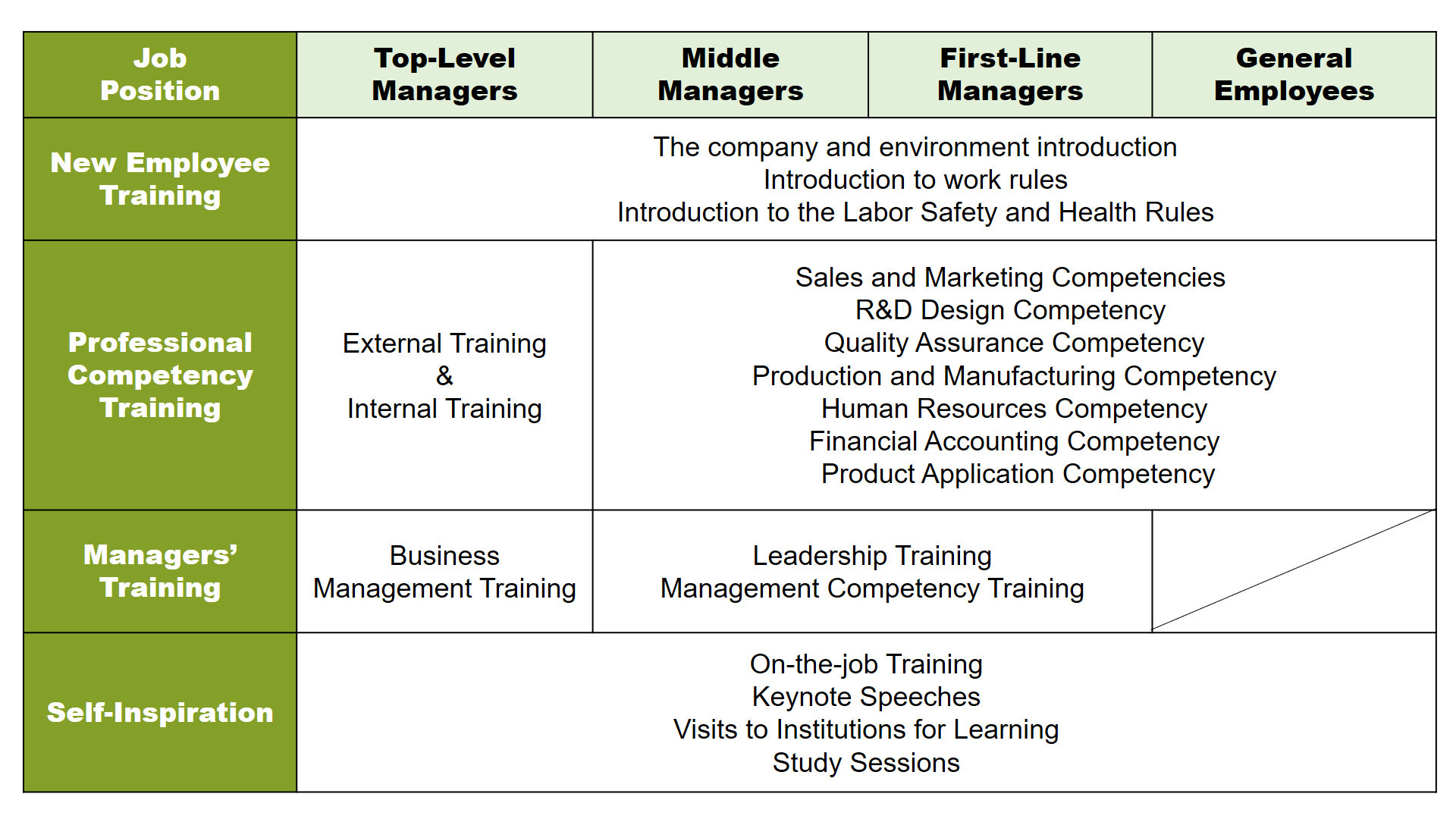 New employees are required to receive four hours of orientation training on their first day of work. After being assigned to their respective departments, they receive professional competency training and begin their probationary period. Salary adjustment will depend on their individual performance.
We also offer various courses on professional and management competencies internally on a regular basis. We invite external instructors, internal senior colleagues, or supervisors to offer advice depending on the nature of the course. Internal training provided should be supplemented with external training, such as product knowledge, brand marketing, management, leadership, and legal knowledge.
Industry-Academia Collaboration
In response to the company's long-term development and in an effort to train future leaders, we have received group visits from colleges and universities, provided internship opportunities, executed industry-academe collaboration projects and even launched industry-academe collaboration projects with senior high and vocational schools. As such, students can work as interns at Bintronic during their school life and we motivate them to stay after graduation to retain their talents. Some may be transferred to other positions based on their expertise, professional skills, and the company's development needs.
Employee Training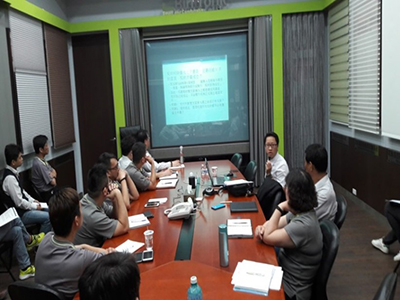 Internal training on general knowledge of contract laws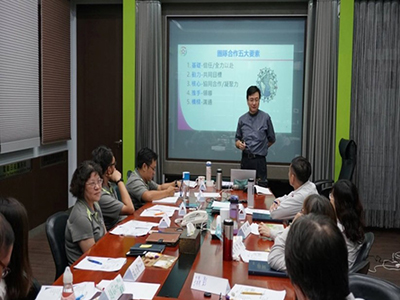 Internal training on teams and teamwork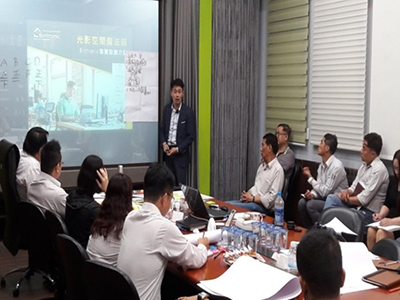 Internal training on brand marketing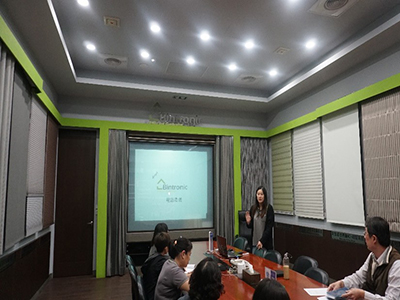 Internal training on telephone etiquette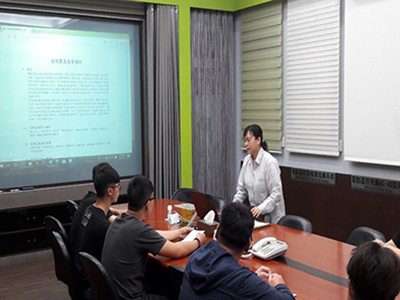 New employee training
Industry-Academia Collaboration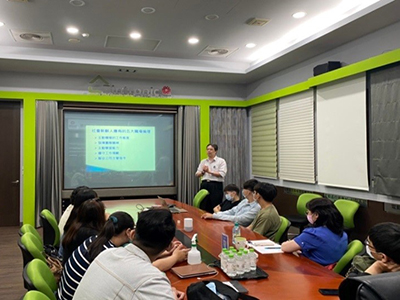 A visit paid by students from the Department of Marketing and Distribution Management, Kao Yuan University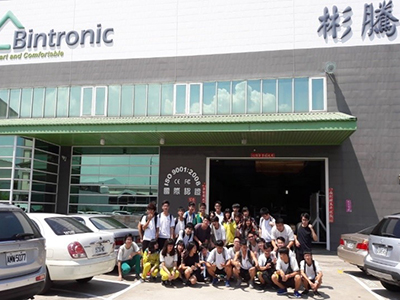 A visit paid by students from the Kaohsiung Municipal Kaohsiung Industrial High School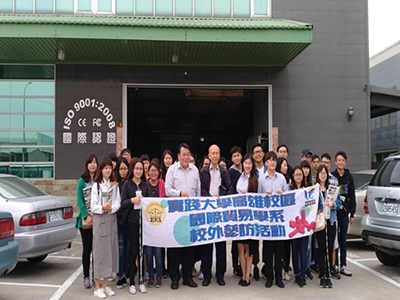 A visit paid by students from the Department of International Business, Shih Chien University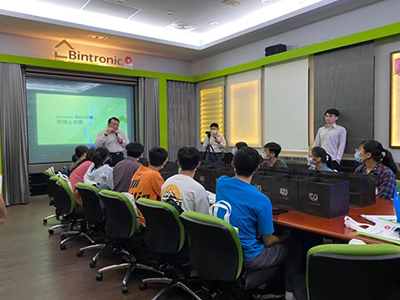 Youth Career Planning Workshop by the China Productivity Center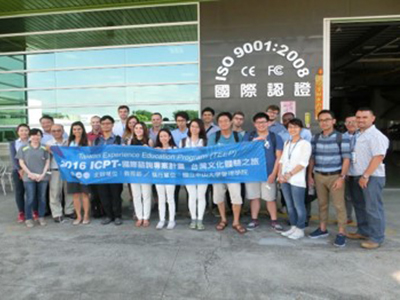 A presentation event (at the end of the semester) about the results of the Ministry of Education's TEEP project conducted by the National Sun Yat-sen University